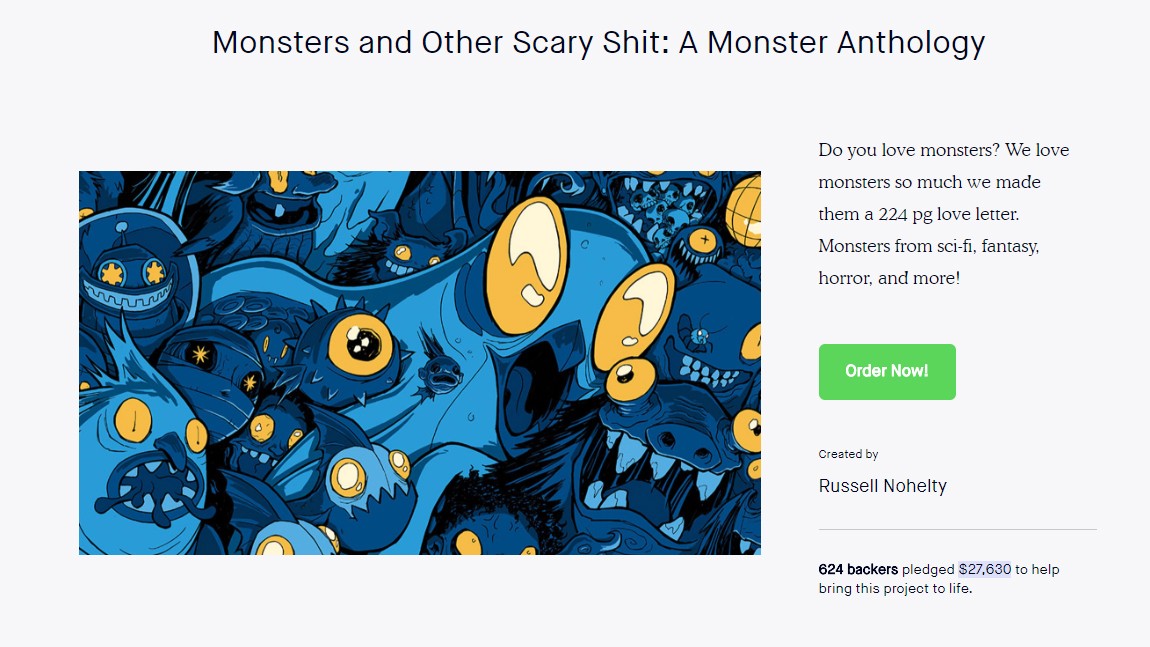 Do you want to jumpstart your writing career?

Are you interested in getting tons more readers to your work?

Are you ready to move your career to the next level?
Then it's time to get serious about creating an anthology.
In February 2017. my life changed drastically with the release of my first anthology, Monsters and Other Scary Shit, which raised $27,630 on Kickstarter!
Literally, my life changed overnight.
Not only did it get me invited to dozens of other anthology projects, but it also allowed me to launch my own graphic novel, Pixie Dust, and raise $25,000 on Kickstarter later in the same year.
None of that would have happened without creating an anthology (and yes I discuss my exact system for using anthologies to launch and supercharge careers inside the course). I can't over-stress how important it was to helping me break through to the next level.
Once I launched my anthology, lots of other people asked me to participate in theirs. I went from never having participated in an anthology to being asked into several every year.
However, the more anthologies that I was part of, the more I started seeing the same problems crop up again and again.
Problems that prevented other anthologies from breaking through like mine did...problems that prevented other creators from smashing through to the next level like me.
I wanted to change that...which is why I created this course.
Inside, you will find every secret I've ever learned about anthologies, from setting them up, to creating a community, to running the Kickstarter campaign, and everything in between.
More importantly, I have tested every concept in this course to make sure they work flawlessly by using myself as a guinea pig.
I recorded this course in June of 2018 and used my upcoming anthology, Cthulhu is Hard to Spell, as a case study to test every secret I talk about in this course. I didn't know what would happen. I hoped it would do a little better than my first anthology, but when I launched the campaign it blew Monsters and Other Scary Shit out of the water!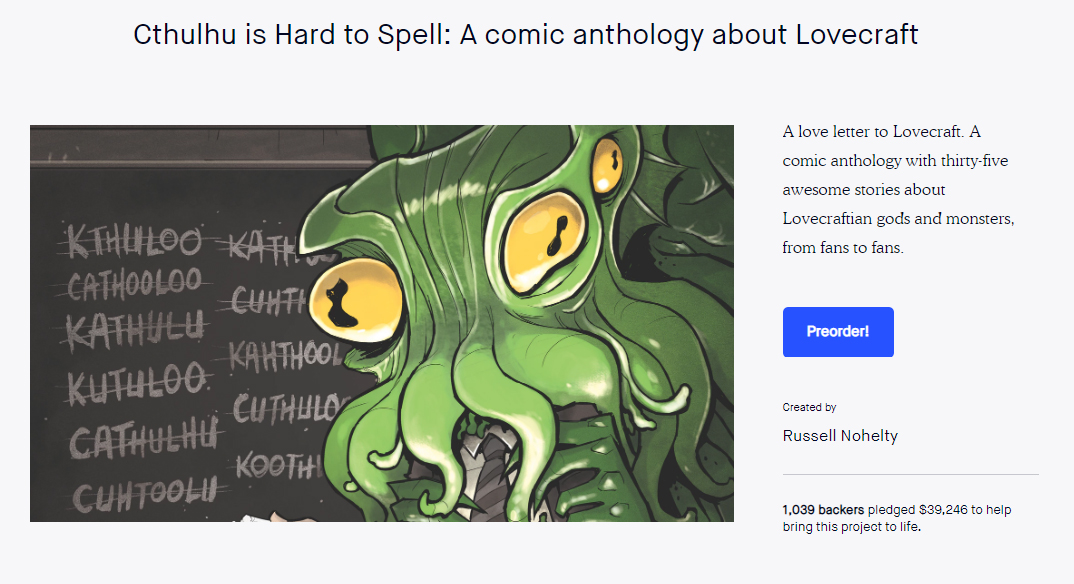 It raised over $39,000 from 1,000+ backers. That was over $10,000 more than my previous anthology from over 400 additional backers! I saw massive improvements on my previous campaign, all because I followed the steps laid out in this course.
Anthologies literally made my career, and now I am sharing all my secrets so that they can make your career, too.
Dozens of companies, conventions, and universities have worked with me to teach their creative professionals, and help them break through to the next level. Here are just some of the people who have put their trust in me. I hope you will put your trust in me, too.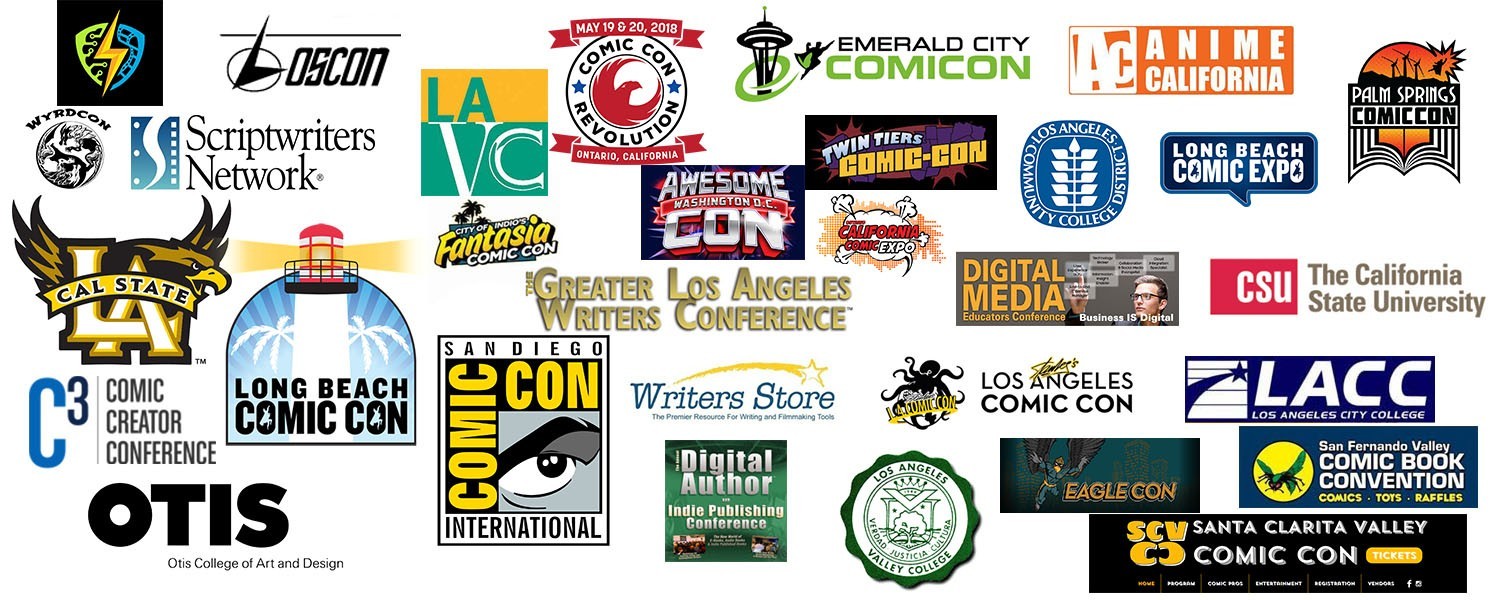 ***This course deals mostly with Kickstarter and specifically comics, but it can be used to run any type of anthology, especially on Kickstarter. It does not go into any sales strategies on Amazon, or how to maximize sales on that platform.***